Bio
Sally Fingerett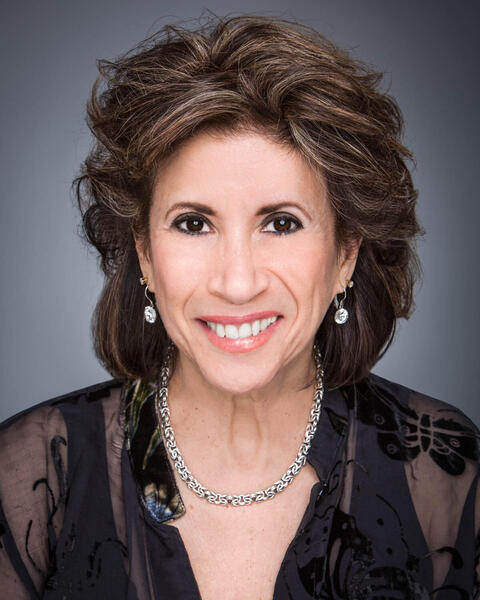 Sally Fingerett is a contemporary, award-winning songwriter and performer, author, textile artist, and a founding member of the musical comedy group, The Four Bitchin' Babes. She has released 6 solo recordings, 9 Four Bitchin' Babes cast recordings, and has participated and contributed songs to over 15 compilation recording projects, both commercial and benefiting various philanthropic organizations. She's composed music and lyrics for the theatre, television and film. She taken her talents to more than 800 stages around the country.
As a 1990 Kerrville, TX New Folk Award Winner for songwriting, Sally's composition "Home Is Where the Heart Is" has been recorded by folk legends, Peter, Paul, and Mary for their 1995 LifeLines CD/PBS special, and published in "Contemporary Cabaret," a songbook that includes Stephen Sondheim and Andrew Lloyd Weber. She has appeared in Putamayo's Songwriter Festival at NY's Carnegie Hall, and was a featured musical guest on Michael Feldman's Whad'Ya Know, NPR's Mountain Stage, and CBS Sunday Morning. Singing for radio and TV, Sally has been the voice for Butterfinger, Hallmark, Sears, and A Star for Jeremy NBC. As an actress, she's performed with the National Touring Company of the Vagina Monologues.
Recording as a solo singer/songwriter, Sally's projects include Enclosed (1983), Unraveled (1991), Ghost Town Girl (1993), My Good Company (1998), and A Woman's Gotta Do Her Thing (2004) and her latest, anthology double disc CD The Mental Yentl, Songs From a Lifelong Student of Crazy. (2015) In addition to the stellar cast of Nashville musicians, these projects include Sally's duets with good friends Janis Ian (Little Girl Please Wait) and Jonathan Edwards (Ten Pound Bass), as well as the song co-written with folk-hero Tom Paxton (Private Plenty)
As a founding member of the hit comedy musical theatre company The Four Bitchin' Babes, in 1990, Sally has spent her career dedicated to the Babes shows, focusing on their nine cast recordings and full length concert DVD, as well as touring the US with four different musical revues. Hormonal Imbalance (2006), Diva Nation (2009), Mid Life Vices (2012), Jingle Babes, and their sequel, Hormonal Imbalance V2.5 celebrating over 30 years on the road.
Amidst all this, in 1994, Sally's career took a temporary detour when she suffered viral induced paralyzed vocal cords. For the one year that followed, she discovered new ways to create words and music for new mediums. She began composing for original stage works, and writing short stories and essays for print publications. Twelve harrowing months later, her voice returned. After completing vocal rehab at the famed Vanderbilt Voice Clinic, Sally jumped right back into the creative fray. She was commissioned to compose for Hersteria . . . A Musical Noir for the Winnipeg Studio Theatre. Her prose has been published in Random House's Life's a Stitch (with Molly Ivins, Erma Bombeck and Gloria Steinem) and Publishing Syndicates' Not Your Mother's Book – On Home Improvement (with Chicken Soup for the Soul writers).
Personally, Sally identifies as a cultural Jewish woman, and her writing reflects her life and it's conflicts of being a wackadoodle artist, while navigating her ways, as a devoted wife-mother-Sandwich Generation care giver. Sally found herself working in the Jewish Theatrical world, with her one-woman show The Mental Yentl Revue,which debuted at "Oy!Hoo," The New York Jewish and Music Heritage Festival. Realizing her authentic self as a performer, Sally produced the Mental Yentl Radio Hour, for XM/Sirius' Radio Hanukah. Just as Sally found herself at the head of her family's table, she released her long awaited book of loving and humorous stories and essays, The Mental Yentl, Stories from a Lifelong Student of Crazy.The accompanying Mental Yentl CD Songs from a Lifelong Student of Crazy serves as the soundtrack to the stories. Sally thrilled at spending the first year of her book's publication, touring Synagogues and JCC Book Fairs, as an "Evening with Authors" touring author with the National Jewish Book Council.
Enter Covid-19. Sally's lifelong hobby of working with textiles now has time to flourish. From window treatments, to quilts, to instrument cases, baby clothes, stage clothes, and purses, Sally is channeling her grandmother Anna Fingerett, whose first job "off the boat in 1915" was as a seamstress at Hart, Schaeffner and Marx. From Grandma Anna's Singer treadle sewing machine to Sally's fancy schmancy semi industrial digital Juki machine, the Fingerett family DNA comes full circle. Unlike the intellectual property of composing and writing, Sally thrills at the physical properties, where form meets function and has taken to creating and selling wearable art.
To live is to change. Currently, Sally and husband Michael live in Columbus, Ohio, where they have successfully launched their three kids, Elizabeth Julian, Max and Aaron. Sally and Michael are enjoying Grandparenting!
"Most impressive - a thoughtful, tuneful collection of keenly observed narratives." – THE WASHINGTON POST
"Thank you dear heart, your songs are beautiful. As for (the song) The Redman, I have received many awards in my life time, but I cannot remember anything that has ever touched my emotions with such heartfelt warmth." – RED SKELTON
"A wrenchingly vivid knack for contemporary ballads." – THE BOSTON GLOBE
"One of the best lyricists on the singer/songwriter circuit" – THE CHICAGO TRIBUNE