Four Bitchin' Babes
DIVA NATION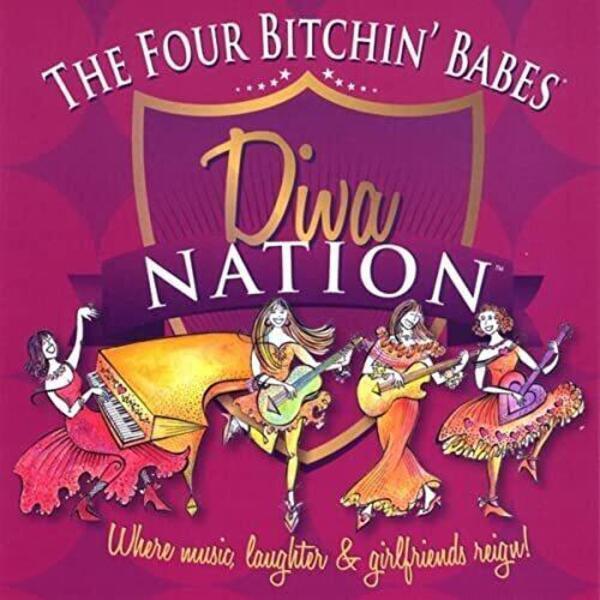 2009
With Sally Fingerett, Debi Smith, Nancy Moran, & Deirdre Flint
Following the success of their previous CD, "Hormonal Imbalance" ...A Mood Swinging Musical Revue, Babe members Sally Fingerett, Debi Smith, Nancy Moran and Deirdre Flint, let loose with a slew of new songs, that showcase their whimsical, hip and sophisticated girl group harmonies, creating a new project sure to entertain their Babe and "Man-Babe" fans alike.
Starting with the welcoming anthem, Babesland, each Babe takes a turn in the spotlight, offering up her take on life in "the Nation." From Nancy's sigh of relief in Elastic Waistbands, Sally's demand for Chocolate, Debi's salute to purses in Arm Candy, to Deirdre's unending desire for New Shoes (and her inner guy's dream of New Tools), these award-winning songwriters know of what they sing! With musical shout-outs to hardworking gal pals doing the best they can in American Women, Long Lonesome Road and The Happy Song, the Babes also celebrate the soft, The Introvert Song, the demure, (No Such Things As) Girls Like That, the Mother & Child connection, These Are The Things, and the hysterical camp vamp of Viva La Diva.
Join the Babes for a royally hilarious musical journey to a magical place where chocolate is a vegetable, wine is in the food pyramid, shopping for shoes is medicinal, and a girl can safely admit that she wears 100% cotton underneath it all! Take this enchanting excursion to Diva Nation, where all songs are fat free and sung with pride, attitude, and terrific accessories.