Press Reviews & Quotes
Review from Sing Out! Winter 1999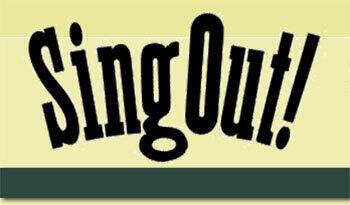 Sally Fingerett sings with one of those voices that just wraps itself around you like a warm fur. Her voice resonates with body and style.
Her recordings arrive as highly finished products carefully and completely produced. No exception, this new release shows off Fingerett's progression as an artist, especially in musical sophistication.
Don't confuse her with a folkie, Fingerett is a polished pop artist in the singer-songwriter realm. She co-produced this release with ex-husband Dan Green, who continues to show a solid feeling for her work.
She wrote the baker's dozen songs, including one, "Private Plenty," a superb co-write with Tom Paxton. In addition to ample percussion, drums, bass and electronic effects from Nashville musicians, she has a near orchestra of Columbus, Ohio session players, as well as guest vocals from Janis Ian and Jonathan Edwards.
The piano, as played by Fingerett, remains the dominant instrument on the disc, and seems coupled with the most haunting songs, such as "I Danced With A Man."
One of Sally's attributes is her sense of humor, and "Ten Pound Bass" punctures the overall serious nature of the recording. In the song, a man agonizes between the perfect woman and the fish he hopes to catch.
"My Friend Elaine" memorably tells of a vagabond friend, and how her life compares to Fingerett's more centered life. "Thirsty Woman" describes a desert known as marriage. "Little Girl, Please Wait" laments the all-too-rapid maturing of one's child. Fingerett includes at least one song here that will strike a nerve with every listener. If for some reason a song doesn't grab you, her rich voice will.
- R Warren.