Press Reviews & Quotes
"Sally Fingerett gives ample proof why she won the KERRVILLE award for songwriting...one of he best lyricists on the singer/songwriter circuit." – THE CHICAGO TRIBUNE
"A wrenchingly viviD knack for contemporary ballads" – THE BOSTON GLOBE
"Informed by both folk and pop sensibilities, My Good Company is brimming with good songs well sun. Remarkably consistent is the quality of the songwriting, an unwavering level of craft..." – THE WASHINGTON POST
"What is Sally Fingerett about? Intelligent, lyrical songs, nimble fingered guitar and piano stylings and a lilting voice that skips down the path of lovely melodies. Fingerett is surely one artist we'll be hearing more about in coming years." – PERFORMING SONGWRITER
"Enclosed is a fine debut album. Take a risk she's worth it." – PLAYBOY MAGAZINE
"Graceful, witty, elegant, charming. All the things you want in a lunch companion, Sally has managed to capture on this (My Good Company) CD." – JANIS IAN
"Thank you dear heart, your songs are beautiful. As for (the song) THE RED MAN, I have received many awards in my lifetime, but I cannot remember anything that has ever touched my emotions with such heartfelt warmth.' – RED SKELTON
"A meditation on life with all it's sorrow, contradictions, small joys, and moments of wonderment. Her voice and her compelling lyrics are rightly the focus of these ten tunes." – THE CLEVELAND PLAIN DEALER
"A brassy disposition, and the pipes to make you believe it!" – THE CHICAGO READER

---

"Sally Fingerett's presentation was one of the highlights of the First Annual Collier County Jewish Book Festival. Sally is a funny, engaging and passionate speaker – and singer! How many authors bring a guitar and voice to match to their book presentations! Sally was so much fun to work with, easy-going, flexible, creative and a great partner. The audience loved her! Yours will too!" - JEWISH FEDERATION OF COLLIER COUNTY

---
"My daughter is a brilliant talent, but would it kill her to cut those bangs." – NAOMI GARFINKEL FINGERETT
Review from Sing Out! Winter 1999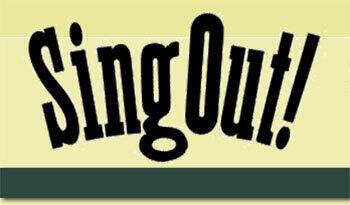 Sally Fingerett sings with one of those voices that just wraps itself around you like a warm fur. Her voice resonates with body and style.
Her recordings arrive as highly finished products carefully and completely produced. No exception, this new release shows off Fingerett's progression as an artist, especially in musical sophistication.
Don't confuse her with a folkie, Fingerett is a polished pop artist in the singer-songwriter realm. She co-produced this release with ex-husband Dan Green, who continues to show a solid feeling for her work.
She wrote the baker's dozen songs, including one, "Private Plenty," a superb co-write with Tom Paxton. In addition to ample percussion, drums, bass and electronic effects from Nashville musicians, she has a near orchestra of Columbus, Ohio session players, as well as guest vocals from Janis Ian and Jonathan Edwards.
The piano, as played by Fingerett, remains the dominant instrument on the disc, and seems coupled with the most haunting songs, such as "I Danced With A Man."
One of Sally's attributes is her sense of humor, and "Ten Pound Bass" punctures the overall serious nature of the recording. In the song, a man agonizes between the perfect woman and the fish he hopes to catch.
"My Friend Elaine" memorably tells of a vagabond friend, and how her life compares to Fingerett's more centered life. "Thirsty Woman" describes a desert known as marriage. "Little Girl, Please Wait" laments the all-too-rapid maturing of one's child. Fingerett includes at least one song here that will strike a nerve with every listener. If for some reason a song doesn't grab you, her rich voice will.
- R Warren.
Sally Fingerett "My Good Company" Shanachie Records

It's been six years since Sally Fingerett's last solo release. In the interim she caught a virus that paralyzed her vocal cords for a year and threatened to abruptly end her career as a performer. Happily, Fingerett was able to sing again, but even if that were the case one suspects her talent as a songwriter would keep her and her fans happily occupied.

Informed by both folk and pop sensibilities," My Good Company" is brimming with good songs and well sung. Fingerett's perspective as a songwriter often shifts, from say, that of a troubled child (Silent, Silent) to that of concern parent (Little Girl, Please Wait) and the tone of her songs vary as well, gracefully adjusting to the pulse of poignant romances (I Danced With A Man), withered marriages (Thirsty Woman) and undying pleasures (Boys on Wheels). Remarkably consistent is the quality of the songwriting an unwavering level of craft that sustains interest even when Fingerett is wearing her heart proudly pinned to her sleeve.
She has more than a few friends to help her out here, including Janis Ian, Jonathan Edwards and Tom Paxton. But mostly it's Fingerett's strength as a writer that accounts for the album's considerable charm, compassion and character.
Mike Joyce
Sally Fingerett One bitchin' babe with a life of her own

by Stephen Ide
Sally Fingerett has big hair and bangs, dislikes her thighs, believes she was a nomad in another life and loves writing songs.

"I also feel more comfortable in my skin than I did when I was younger," said Fingerett, who turned 39 on Christmas Day. "But, thank God, that's what comes with the territory... I'd give anything to lose the thighs, but in lieu of that, it doesn't stop me from putting on jeans." The Ohio-based singer-songwriter, part of the singing troupe the Four Bitchin' Babes, is also feeling more comfortable after rebounding from a bout of vocal chord paralysis, a condition that leaves many of those it touches virtually voiceless. The so-called "idiopathic nerve paralysis" began with tracheal bronchitis in February. Fingerett's voice didn't return until July. "It was just one of those fluky, unlucky, no-one-could-explain-it, no one-knew-what things. I was out of work for four or five months, and now I'm back," she said. "They thought it was cancer. They thought it was MS (multiple sclerosis). I had all the CAT scans... They said there's a 50-50 chance it will come back. It's either nerve damage or just nerve paralysis based on a virus. And I sat it out and waited."
As she waited, she still performed with the Babes, though she had to cancel solo shows. Members Megon McDonough, Christine Lavin and guests Patty Larkin, Mary Travers and others sang her songs. Fingerett played guitar and piano.
"The Babes were just fabulous during this time. Chris had broken her finger, and I played all her songs while she sang, and then I played and then she sang my songs. We were the cripple chicks," Fingerett said. "And, please, if you print that, make sure everyone knows I say that lovingly and with big heart."
Fingerett recalled one performance in which Cheryl Wheeler filled in. Wheeler declined to be paid for her work. "She wouldn't take a dime. And so I sent her dog a box of dog toys... If you're not going to show your affection to someone, you show your affection to their children. She has no children; she has like three dogs or something. So I sent her dogs all kinds of presents. I'll show her. I'll love her no matter what she thinks."
After much therapy and care, Fingerett is again singing, though she doesn't expect to be in full voice until September. "It was scary and it was awful, but it's over and I'm not looking back. And all my friends were just wonderful."
Despite her setback, Fingerett displays the same kind of fortitude that has kept her career strong. Married, with a daughter (who's now 8), Fingerett is as busy as ever. "There's no reason (to slow down)," she said. "When the roots of the tree are strong, the limbs of the tree nourish. And if I am, as a mom, satisfied with my life's work, my daughter's going to be the beneficiary of that."
Fingerett says she gains strength from watching her daughter, Elizabeth Julian, grow. "She's the light of my life," she said. "She's the window that I see life through. My childhood was conflicted. It was the '50s. It was different. I'm having the childhood that anybody would want with my kid."
"Home Is Where the Heart Is" (being recorded now by Peter, Paul & Mary and sung by other groups) from her 1991 album Unraveled, and "When I Wake Up From This Night" and "Mama Ghetto Rose" from her latest album, Ghost Town Girl were envisioned through the eyes of a child, she says.
Fingerett has always carried a certain strength to her writing. She sings about relationships and vignettes of everyday life, with a voice that moves from delicate whispers to deliberate passion. Though many know her engaging, accepting look at lifestyles in "Home Is Where the Heart Is" (which she sings at every performance), Fingerett's thoughtful, enriching ballads and topical songs place her among today's most important contemporary folk singers.
But Fingerett, who's sung kids' voices in jingles for White Castle and Wendy's, and others for Sears and Hallmark, doesn't take all the credit for her career's successes. New York singer-songwriter Christine Lavin included Fingerett song "Wild Berries" on a 1990 compilation On A Winter's Night and later went on to bring Fingerett in with Patty Larkin and Megon McDonough as members of the Babes.
"Christine Lavin handed me a career on a silver platter," Fingerett said. "We've just become really good close women friends, contemporaries. She treats me like a peer, not an underling. She's offered to walk with me side by side... The Babes thing took on a life of its own. If I had said to myself, 'I want this and this and this to happen,' I could never have choreographed my career the way it's happened. It just happened. And that's the beauty of it. I had no expectations and I've been nothing but pleased and honored during this whole thing."
The Babes have been pursuing individual careers, though recently have begun negotiating a recording contract with Shanachie Records, Fingerett said. Fingerett is planning a fourth solo album, which she hopes to release by December or January. While her voice was out of commission, she says, she had contacted Lavin, McDonough, Larkin, Cliff Eberhardt, The Story (Jonatha Brooke and Jennifer Kimball), Pierce Pettis, Jonathan Edwards, Janis Ian, Cheryl Wheeler and others. "I was going to do a record of all my own songs and call it One Heart Many Voices: The Lemonade Project. As in, when God gives you a lemon, you make lemonade. And they were all going to sing on the record. I would just be the player and the writer, and it would be on our label (Amerisound)... I'm so glad to not have to do it. It would be a lot of fun, but I really want to do my own thing." Now she hopes she can get many of those artists to perform backup on her next project.
Through the months when she had no voice, Fingerett says she also did not write any songs, a process that she finds therapeutic. "Writing is kind of like cleaning the house," says Fingerett. "Once you start, oh, I just can't stop... Once you jump into a creative process, I find myself caught up in it. I love it. I've always enjoyed the writing. It's funny because when I was a kid, a little kid, I was like this pathological liar. I'd just like, lie. And now I think, I'm a writer. When I was a kid I'd make up stories and they were true, and now I realize that make-believe is very important to me."
Some of her writing is spontaneous. Such was the case with "10-Pound Bass," a song about a man who'd rather catch a fish than a woman. She wrote it while in the middle of writing another song. "Men get a charge out of it because it's a very loving song to men who just love to fish," she said. "My husband watches those bass shows on TNN. It's like watching golf, you know, I don't get it."
Fingerett, who's performed at clubs and colleges since the late '70s, says she hopes her audiences come away from her music with a fresh look at issues and at themselves. "Folk music has always been about politics; it's always been about self, personal rights," she said. "And because our issues have changed, we can march on this and we can march on that, but until we get it straight in our own back yard, we can't go much further."
Her song, "Save Me a Seat," for example, written for a friend who died of cancer, sends the message that it's OK to let suffering people know you support their decisions. She sings: "They don't laugh at white girls who love their r&b when you're homeward bound." "In other words," she explains, "you go where it's going to be OK with whatever your choices are, and just save me a seat. I'll be there someday, and I'll see you there. That song has made a lot of people who have lost close loved ones to AIDS and cancer, it's made them realize that we have a responsibility to those people to let them off the hook, because they take that sorrow with them, and they don't have to," she said.

Fingerett doesn't like to hawk her politics, however, though topics about abusive spouses or environmental issues creep into her repertoire. "I'm a woman with a job and a family, and anything that has to do with that will be my issues. If it means singing about dishes, or singing about being too tired to have sex, those are my issues," she said. "I'm an advocate for just letting everybody off the hook. Tomorrow's another day."
What does she like about performing and being out on the road? "I like getting dressed up and eating out. I like that part a lot. I am a gypsy. No doubt about it, in a former life, I was a nomad, because I do love it. I could do without having to hold my stomach in and looking thin under lights... I don't have the need to be a big star. I just like making a living doing what I enjoy, and I've always done music. It's just what I do."
Meanwhile, Fingerett stresses that she wants people to know that she has recovered from her vocal paralysis and is doing just fine. "The hardest part of this whole thing was I couldn't go out in public because I couldn't hear me over white noise. I couldn't stand up and talk because air flew out of me without vocal chords to stop the air. When you'd go to vocalize, air would fly out and I'd pass out because I'd lose all my oxygen. So it was pretty ugly for a while. But so many people were so worried, and there was nothing they could do. And that was the worst part. I couldn't stand seeing all their concern and their heartache. I knew I'd be fine. It wasn't cancer. I wasn't going to die. I could still read my kid a story as long as she was quiet, but so many people heard about it and so many people are worried, I can't take that they're uncomfortable or worried about me."